SIDE AIR BAG SEAT COVERS
Our Seat Covers do not obstruct the deployment of Side Impact Safety Systems. We leave the deployment area uncovered as SPECIFIED by all MANUFACTURERS.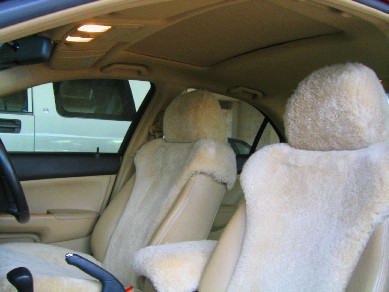 More cars are now available with SIDE IMPACT SEAT AIRBAGS fitted. We will cover these seats BUT we do leave deployment area uncovered as specified by ALL Manufacturers. Both sides of the seats are left uncovered to enable swapping driver and passenger covers to share the wear.
BE AWARE that side SIDE MOUNTED airbags operate properly if they are KEPT FREE of seat covers. In other words, anything that rests over the spot where the airbags deploy from WOULD impair the proper working of the bags.
In event of a collision side airbags burst from the narrow sides of the seats. Conventional seat covers which cover over the seats would interfere with the deployment of airbags.
We have noted from an OVERSEAS MANUFACTURER that "Until recently seat covers have been made with holes in the sides left open or closed with velcro. The inefficency of the velcro release or the misplacement or shifting in position of the holes will COMPROMISE the driver or passengers safety. "
COLOURS: Slate Grey, Charcoal Grey, Black, Ivory, Bamboo, Honey
COST: Please contact us for quotes on our range of SEAT COVERS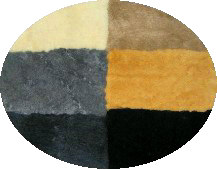 If you would prefer Semi Tailored Covers for your Side Airbag vehicle we can do these on most models.
The photo below shows a vehicle fitted with Semi Tailored Covers. The cushion is taliored and there is a
strip of sheepskin down the backrest. The Headrests are left uncovered.
IF YOU WOULD LIKE MORE INFORMATION ON THESE SEAT COVERS PLEASE PHONE OR EMAIL
Ph: 08-83874574 woolshed@activ8.net.au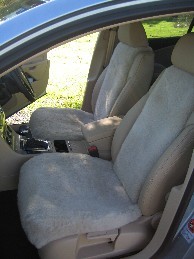 For Further Information Regarding Any Of Our Covers Please Email or Phone
Ph: 08-83874574 Email: woolshed@activ8.net.au